News:
Automatic issuance of comments and responsive mode
2016-09-06
The last update of the website has provided
the option to automatically issue comments
: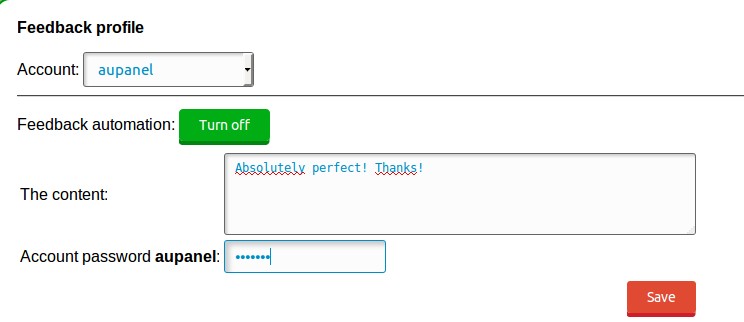 Comments are issued once a day as a response to all positive opinions posted by buyers.
In addition, users of Strefa Marek Allegro have been given the opportunity to create responsive panels, which are tailored to the responsive mode of auction description.

At the request of users selling their products on the Russian auction platform Newauction.ru we have fully integrated our tool with the mentioned service.
We invite you to familiarize yourself with these facilities and we remain open to any further suggestions from you.
Copyright 2016 by AuPanel.com
How eBay cross-selling tool increases sales?
Automatic auction panels are used to increase sales at auctions thanks to mutual promotion of auctions by other auctions. Our service provides special HTML code, which after placement in auction displays gallery of miniatures of your other auctions, encouraging potential customers to see your other offers. It all works automatically, so you place the code only once, and our system automatically updates data about your offer and it changes displayed items every more than ten minutes. Sequence of display may be random or planned: time left, number of bids, price, keywords, etc.